Helping you with the Loan you need!
I would like to borrow
£
For how long?
months
Representative 49.9% APR.
Representative example: Amount of credit: £750 for 12 months at £77.29 per month.
Total amount repayable is £927.48.
Interest charged is £177.48, interest rate 49.9% pa (variable).
Rates from 11.8% APR to 1575% APR – your Free, No obligation quote and APR will be based on your personal circumstances. Authorised and regulated by the Financial Conduct Authority.
Free, No Obligation Quote
Lenders for Bad Credit Loans?
The reason you might have found yourself here is that your credit score is not what it used to be and it wend a bit south.  When that happens, it creates a bit of self-panic and to be very honest it should, as a bad credit loan score is something that needs to be takin seriously.
 A bad credit score implies that that you are not returning your loans and obligations on time or not returning them in general. It means you are spending more than you're earning. This not always happen because you are being reckless, sometimes the odds just aren't in your favor and you see yourself spending somewhere you did not expect to. This could be some kind of makeover, a new vehicle, and or some other one-time expense.
Instead of worsening your credit, the second-best option is to find a bad credit loans from an online lender. Now here's where you meet the real question. As many of us know, a lot of lenders grant loans based on certain credit conditions, but not many will approve Bad Credit Loans.
This helps Lenders for bad credit Loans to filter your credibility and your ability to repay the loan back on time. It is important because if you pass your repayment deadline, you will be facing more penalties, more interest and also a bad instance is set. This deters your ability to repay the loan even more.
Payday loans are quick short-term loans which are set keeping your paycheck and money intake in regard. So the interest rate is also set accordingly. These loans are typically more expensive and hard to pay. However, if they suit your circumstances, then these are a great option as well.
Payday loans direct lenders UK are numerous. Drafty, Lending Stream, 118118, Satsuma Loans, and Sunny Loans are some of the best payday online lenders in the UK. You can access these lenders and their loan products via Pounds4u and CashPanda to find one that best loans that suits your needs and circumstances.
Which Loan is the best one?
Without context and need it is pretty difficult to say which one is the best Loan option. One can do some comparisons in the market and ask for aid from comparison sites or ask friends who may be able to guide you better. Keeping in mind the ability to pay the loan is the most important things to consider so keep an eye out for repayment times and interest rates. As we always warn: late repayment can cause you serious money problems. For help, go to.moneyadviceservice.org.uk
You can find many payday loans which will not require a credit check. So even if you have a bad credit score, and will need a Bad Credit Loan there are chances that you might get your payday loan and get started with whatever it is you have to start.
Once you are aware of your credit situation and loan requirements, Pounds4U can help you find a loan from the UK top lenders that are willing to grant you a loan for bad credit, or a bad credit loans are also considered.
There are always many options available, before making a decision please like everything research the market and read all what is on offer. Looking through all options and settle for the best one for you.
Using Pouds4U we will scan within 100 seconds through most of the top FCA Approved UK lenders to try to get you approved for the loan you need.  Once approved for a Short-Term loans that suits you will ease your stress and keep you moving forward.
Pounds4U is the UK's fastest and most reliable provider to help you get the loan you need you can apply within 2 minutes your phone, computer and tablet and look through all the options, but remember Loans must be repaid in full and in time. As late repayment can cause you serious money problems. For help, go to.moneyadviceservice.org.uk
Excellent service. The application was processed immediately... like 50 seconds and found me a loan. Thank you... I would recommend Pounds4u.com when in need of assistance....​
Great response to my application, quick and easy straightforward process, great service all the way.
How Cash Loans Online Work?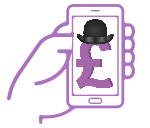 Simply fill out our secured user friendly online form. 
payday loans direct lenders high acceptance uk,while yet payday loan direct lenders; 

Our High-Tech will process your application and will look to locate the right loan for you and your circumstances.

Once you are approved, you will be directed to your special lender to finish the process.
and bad credit payday loans; so loans for bad credit no guarantor;  
To be eligible to get a loan, you need to:
Be a Legal UK resident 
Instant Payday Loans Online UK
Be 18 years of age or older
Instant Payday Loans Online UK
Have a valid UK bank account, working phone and email
Instant Payday Loans Online UK

Have a regular source of income (min £700 per month)
Instant Payday Loans Online UK